Tim Seidler
Lead Pastor
Follow Tim on twitter @Tim_Seidler and Facebook
Tim Seidler is the Lead Pastor at The Experience Church in Moundsville, WV. Tim has led TE from its beginnings as a once a month traveling ministry to now one of the fastest growing churches in the Tri-State area.
Pastor Tim excels in leadership development and is well known for his extreme creativity in designing unexpected worship experiences.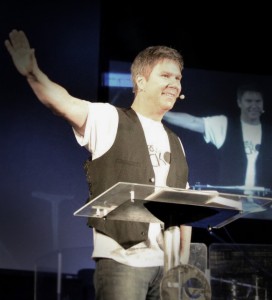 His entire drive and energy for the vision of this church is to become an authentic community where people can be themselves and understand that Jesus deeply desires a relationship with them right where they are…
"I love to creatively challenge people to first meet Jesus, and then encourage them to continue to take their relationship with Him to the next level"
"To make the dream work you have to have the team work" and I am committed to building a team of people who will lead others into a real relationship with Jesus while honoring God through the talents He has given me.
Linda Seidler
Co-Pastor
Follow Linda on twitter @LindaSeidler and on Facebook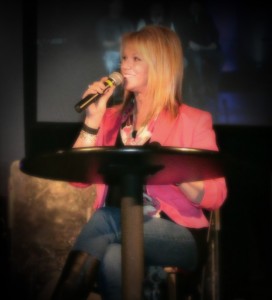 Wife, Mother and Woman Passionate to Follow Jesus…
Linda, along with her husband, Tim, helps to lead The Experience. Her passion is to see others inspired to grow in their relationship with Jesus and to experience the strength and peace they need to enjoy everyday life.
In addition to speaking at TE, she loves to equip ministry leaders and works with many of the creative, promotional and administrative aspects of The Experience.
Linda is the founder of Radiate Sisterhood, a ministry designed specifically for the women at The Experience. Radiate was birthed out of Linda's heart to help women identify their potential and to use their talents to make a positive difference in the world.
Out of her true love for encouraging others, Linda is an inspirational speaker, occasional blogger, and produces and hosts The Experience's annual women's event, Radiate Conference.
And this the favorite thing about her life…that she and Tim met when they were 15 and are still on the journey of a lifetime at 22 years of marriage and three daughters later.